Safety Equipment
Kauthar Al-Khaleej was established in 1985, focusing specifically on the sale of  safety equipment, KKC has become  largest independent safety products retailer, with the largest range of safety products available under one roof.
The business has grown significantly and is now the market leader in all things safety, from the supply of workwear,  footwear,  personal  protective equipment and workplace safety to traffic management road safety.
Our Business is Safety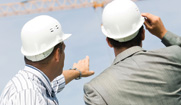 Kauthar Al-Khaleej, as largest independent safety solutions provider is the market leader in all things safety. Our core focus is protecting  your people. Our safety philosophy is simple – for every employee to get home safely – every day
With extensive ranges in all categories, we've got you covered.
Safety Footwear                         Hardware                       Personal Protection
Road Safety                               Workplace Safety                    Workwear
The Brands You Know & Trust
Kauthar Al-Khaleej have access to over 60,000 safety products from leading  global brands, we have all the brands you know and trust, including:
Steel Blue
Bolle & many more