Sorting Systems

LIDIX is a leading-edge technology provider with a reliable quality was established in 2008 based in South Korea .
We're always trying to provide more accurate machines with the advanced technology to the customers
throughout the North and South America, Europe, Africa, Middle East and Asia.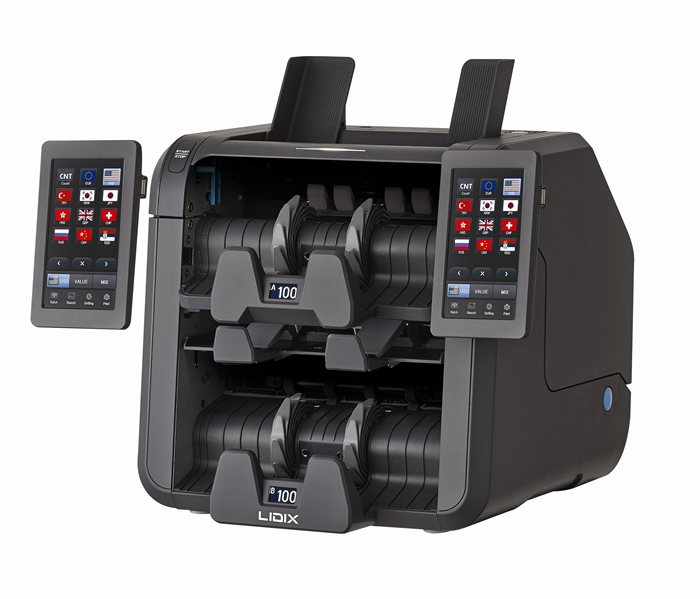 SL-250F  3 Pockets Fitness Sorters
The Fastest Counting Speed up to 1,500pcs./min
Dual Side Serial Number Recognition
TITO Scan & Sorting
Both Numeric & Arabic S/N Recognition(OCR)
Automatic Reject Tray
Ergonomic Display(Detachable & Adjustable Angle)
The Global Patent Pending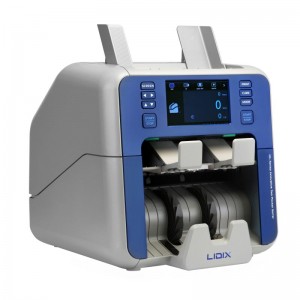 Lidix ML-2V 1.5 pocket Authenticator
Superior Performance
Quick Booting System
6 Different Image Acquisition
The Fastest Speed (1500 notes/min)
Dual CIS and Dual Side Serial Number Recognition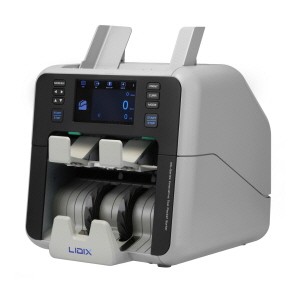 Superior Performance
Fitness Sorting & Authenticity Detection
Quick Booting System
6 Different Image Acquisition
Dual Side Serial Number Recognition

---

Since 1983 Magner has been dedicated to offering machines of the highest quality and performance at competitive prices. At Magner we've mastered both the art and science of currency processing. The art is in the development of unique solutions to your unique problems. The science is in the creating and using state of the art technology to implement these solutions.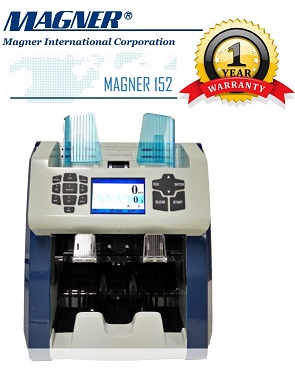 User friendly interface for optimal efficient operation and time savings menus.
Magner 152 enables contains the ability to have 20+ currencies at one time allowing the operator more reliable performance in one combination.
Super detection Using a full magnetic range sensor, Dual RGB CIS sensors, FL UV type, IRR , IRT, all in an effort to provide you the best possible detection and reliable performance.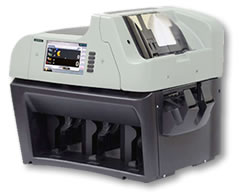 Magner 350 Plus
3.5 POCKET CURRENCY SORTER non-stop processing includes… Fitness sorting (mixed) : Soiled, Tape,Folded, Dog-Eared, Holes, Torn, etc. Denomination Sorting Orientation Sorting Counterfeit detection : 16 Channel MG, 6 Channel UV, Full Image IR, Front & Rear CIS Image sensors : 12 Channel Tape Sensor Speed : 1000 NPM (Value Count), 700 NPM (Fitness), 500 NPM (Optional : Serial Number and Bar code Recognition) Printing : Barcode Tickets Sorting pockets : 3 Full Pockets, 1 Reject Pocket
---

 Russian-based international group that develops and manufactures the cash handling equipment (banknote counters, sorters, packaging machines, counterfeit detectors), and the self-service systems (ATMs, kiosks), and the software applications

DORS 800 is intended for counting of Egyptian Pound ,US Dollars, US Dollars, Euro and other world currencies with simultaneous authenticity verification, denomination recognition and with note sorting by orientation, face and denomination.

---

Contact Us : Al-Kauthar Al-Khaleej- Egypt for Electronic & Technological Systems. , Tel: +2 02-26714385 , Fax: +2 02-26714394 , Mob: +201271925738 , E-mail: info@kkctgroup.com